In Lieu of Flowers - new paintings by Patrick Morris
Final gallery hours: Monday, September 5th, 5-7pm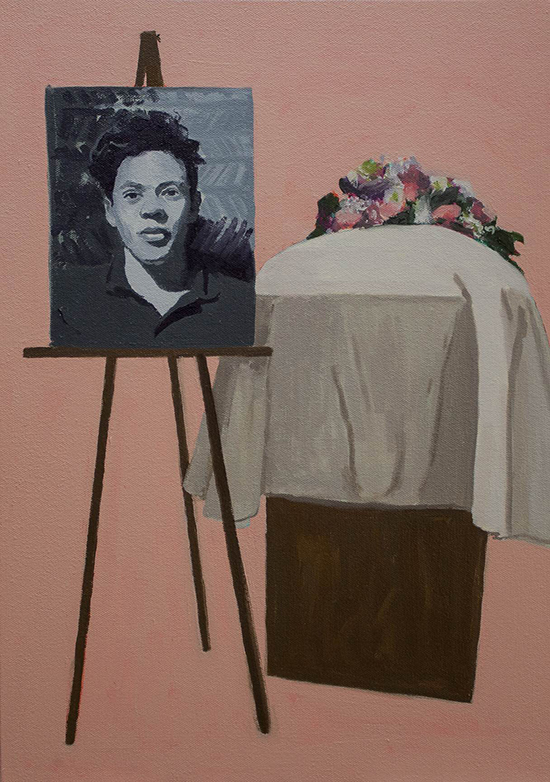 "In my recent series of paintings, 'In Lieu of Flowers,' I explore domestic customs of death through my figures. By painting images of close friends and family in scenes of death and dying, I reference mourning portraiture and post mortem photography, once common methods of memorializing the dead. The people I paint are 'living loved ones,' people who are important to me, but who are not dead.
The playful and bright colors that I use are as important to me as the sober, dark subject matter which hints at a narrative."
Patrick Morris is a painter in Los Angeles, California and got his BFA in Painting/Drawing from California College of the Arts.
††††††††††††††††††††††††††††††††††††††††††††††††††††††
Sign up for the Xhurch Mailer:
Donate to Xhurch!
Help keep Xhurch alive and well!